/*php echo do_shortcode('[ajax_load_more post_type="page" transition="fade" destroy_after="3"]'); */?>
A historical venue
in the Paris region
The primary purpose of the Royal Pavilion has not always
been to receive private or corporate events.
Various activities have taken place here throughout the times,
providing the Royal Pavilion
its uniqueness and iconic nature.
XIXe century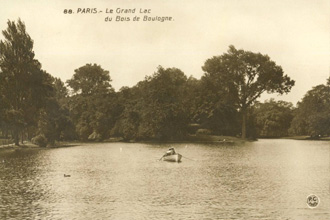 1857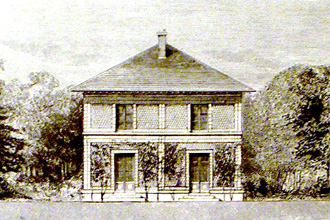 1899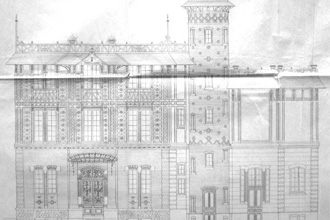 The origins
of the pavillon royal
Pavillon Royal's history has always been tied to the one of the Bois de Boulogne, the natural space in Ile de France, with a high patrimonial value.
In 1857, during the Second Empire, a chalet was built in order to sell lemonade and ice cream.
In 1899, the Pavillon Royal takes its final shape thanks to the bakery project undertaken by Mister Boulan.
1935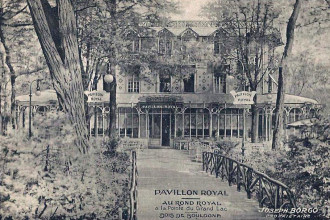 1973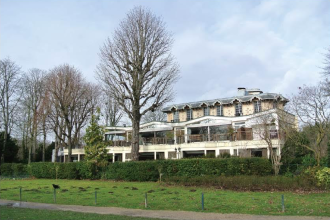 2015
The expansion
of the pavillon royal
In 1935, a first version of the veranda allowed an increase in the reception capacity of what was back then a restaurant.
In 1973, the veranda undergoes another transformation and goes up one floor, allowing the installation of a panoramic restaurant facing the lake.
In 2014, Pierre-Antoine GATIER draws the new architectural lines of the Pavillon Royal that reopens in 2015.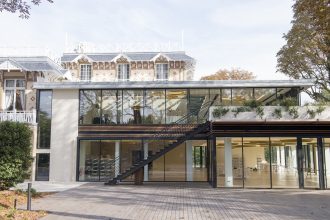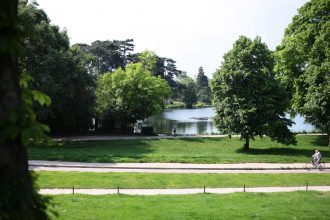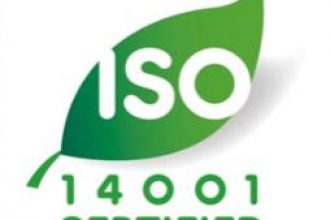 To a new era
"Pavillon Royal"
> June 2015 : the new Pavillon Royal opens its doors after months of restoration work.
> March 2017 : After two years of effort, Pavillon Royal is certified ISO 14001. Our institution is officially set in a eco-responsible approach. Pavillon Royal is now part of the exclusive club of the ISO 14001 certified french companies.
2015
a modern venue rooted in history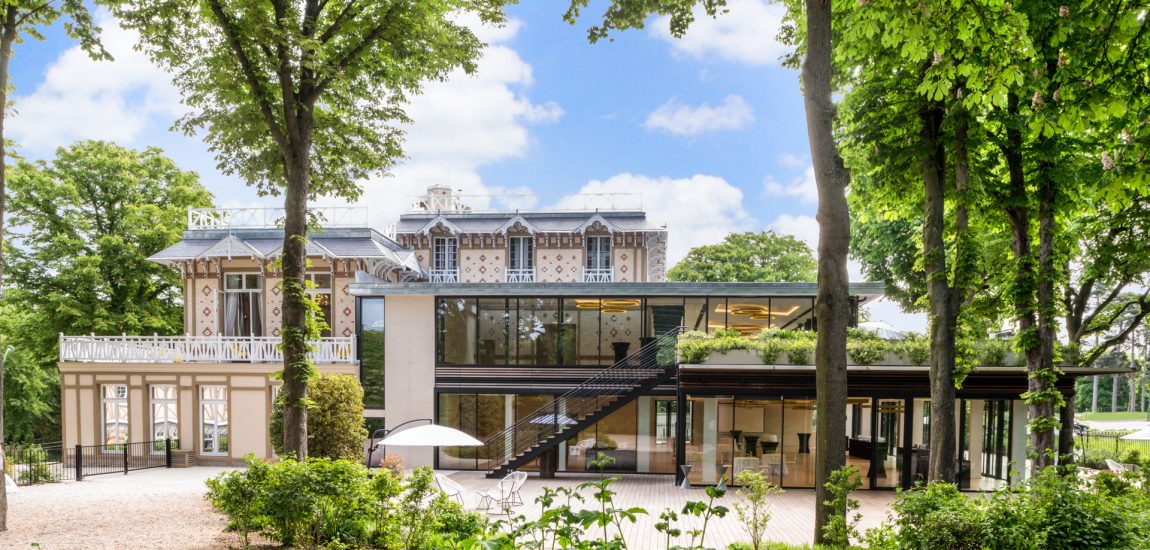 After an important work of heritage research carried out by the Agency GATIER Pierre-Antoine,
Chief Architect of Historical Monuments,
a complete overhaul has been undertaken
to render the Royal Pavilion
its Noble appearance.
The central idea of the project was based on two pillars:
First, the identical restoration of the historical part of the place to showcase
the original buildings in their environment. On the other hand, the subtle integration
of modernity in the spaces.